Wij willen de volgende personen bedanken voor het ontdekken en delen van kwetsbaarheden op onze website en het delen van deze informatie op een verantwoordelijke manier volgens onze responsible disclosure procedure. Samen hebben wij gewerkt aan een oplossing.
Acknowledgements
These people have taken the time to work with us to find, fix and securely disclose issues – we thank you for helping us keep our data secure. We are grateful to all for sharing information with us in a responsible manner.
Eusebiu Blindu
Huy Kha (2x)

கோபிநாத்(Gopinath) – Madurai (4x)

Rasi Afeef
Amal Jacob
Ismail Tasdelen

Vismit Sudhir Rakhecha

Chirag Gupta

Ansh Arora (2x)
Mert Can ESEN

Zerocoolz1 (2x)
Kirtikumar Anandrao Ramchandani (15 yrs!)

Ratnadip Gajbhiye (Mr.Ch4rLi3)
Lomar Lilly [Lithium]

Kapil S. Kulkarni

lacroute serge
Bryan Matthew
Fleur de Wijs

Rajesh Tewari

Laxminarayana Ganeshan

Sydney Grant

குகன் ராஜா (Havoc Guhan)

Nathu Nandwani

Shubham Khadgi(deeplearningtechnology)
Akash Upadhyay- Mr.boogle

Om Vyas
Mayur Gupta
Pranshu Tiwari

Nainsi Gupta

Sajibe Kanti

Shashank Chaurasia

Amit Kumar

Umesh Prakash Jore

Karthikeyan Subramaniyan

Prajjwal

Swapnil Jain

B.Dhiyaneshwaran

Rabsun Sarkar

Sachin Gupta

Shubham Deshpande

KANUDLA VENKATA NARENDRA REDDY

Tijo Davis

Shambhavi Kumari (noobie_girl)

Anway Deshpande

KUNAL PATIL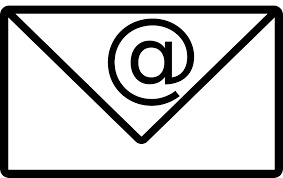 Sajan Kr Mishra (Integra Micro Systems (P) Ltd.).

AMOL R. BHOLA
Mohammed Adam

Pradeep Kumar Gupta

Tushar Balu Shinde

Pawan Tambe

AJAY SHRIMALI

Aravind
Akshay Shelke
Piyush Chhiroliya

MOHD MAAZ
Ayan Saha

Vaibhav Pareek

Pankaj Shivaji Desai
omur ugur

Directie, management en medewerkers van DutchDare International BV